New follow-up shows that continuing work is needed for a non-toxic environment
---
---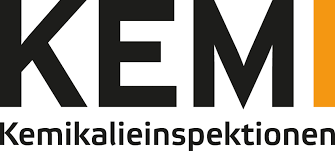 The goal of a toxic environment will not be reached by 2020. At the same time, several advances have been made and some of the endpoints for hazardous chemicals are within reach. This assessment makes the Chemicals Inspectorate in the annual follow-up of Swedish environmental goals.
"We clearly see that preventive chemical control is a prerequisite for sustainable development. The work for a poison-free environment needs to continue even after 2020, both in Sweden, within the EU and at international level, "says Nina Cromnier, Director General of the Chemicals Inspectorate.
The Swedish Environmental Protection Agency has today handed over the annual follow-up of environmental objectives to the government. The Chemicals Inspectorate has contributed to the follow-up with regard to the environmental quality objective, Non-toxic Environment and the Phase of Dangerous Chemicals.
In the follow-up, the Swedish Chemicals Agency concludes that the objective of a poison-free environment will not be reached by the measures and instruments already or decided. The Authority notes that the presence of hazardous substances is increasing in line with the increased consumption and production of chemicals and goods in the world. There is still a lack of knowledge about the health and environmental effects of many chemical substances, although knowledge development is moving forward.
The Chemical Inspectorate highlights several advances that have been made in protecting humans and the environment from hazardous substances. By 2017, several measures that reduce children's exposure to hazardous chemicals have been implemented, among other things, the limit values ​​for lead in toys have been significantly reduced in the EU after several years of discussion. The Swedish Chemicals Agency also estimates that there are conditions for hormone-destructive substances to be regarded as particularly dangerous in relevant EU regulations.
CONTINUE READING ON www.kemi.se (Automatically translated from Swedish)