Louisiana | Proposed state hazardous waste cleanup rule changes criticized
---
---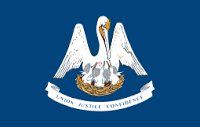 The Lousiana state Department of Environmental Quality is overhauling the regulatory system it uses to determine the risk of hazardous wastes in soils and when and how they should be cleaned up.
But both environmentalists concerned about waste cleanups and attorneys representing landowners suing oil and gas companies for environmental damages say the changes threaten to abandon hard-won standards aimed at protecting human health and the environment.
A spokesman for DEQ said the Risk Evaluation/Corrective Action Program (RECAP) regulations, which have been in place since 2003, are long overdue for an upgrade and that the changes will make them more in line with more recent federal Environmental Protection Agency risk assessment studies.
CONTINUE READING ON www.nola.com