New Zealand Proposes to Update the Hazard Classifications of 79 Substances
---
---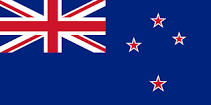 On August 29th, 2019, New Zealand's EPA issued a consultation seeking public feedback on a chemical review of the hazard classifications of 79 substances, including single chemicals and mixtures containing chemicals.
The Environmental Protection Authority (EPA) of New Zealand is responsible for regulating pesticides, household chemicals and other dangerous goods and substances under the Hazardous Substances and New Organisms Act (HSNO Act). The EPA proposed to update the hazard classifications of 79 substances for the purpose of taking into account new information such as study data, reviews or assessments by overseas chemical regulators. And any changes to hazard classifications may cause differences on the controls or rules that apply to the substances.
The substances for hazard classifications updating are briefly as follows: Benzaldehyde, Butylated hydroxytoluene (BHT), N-methylpyrrolidinone (NMP), Furfuryl alcohol, Iodocarb, Propazine, Sulfur
Suppliers, manufacturers and users of chemical products should check the application documents to see whether their products are affected by the proposed changes on hazard classifications, and they can also provide their comments on EPA's proposals by making a submission using online form or download a submission form and email the form to [email protected]. The submissions close at 5pm on September 25th, 2019.
CONTINUE READING ON chemlinked.com