Philippines | FDA Advisory No. 2019-346 "Public Health Warning Against the Purchase and Use of Unnotified Cosmetics
---
---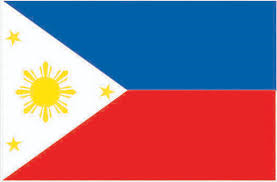 The Food and Drug Administration (FDA) informs the public that the cosmetic product Sunbright Series Keratin & Collagen Hair Color 9.91 (Silver Ash) with Notification No. 1000002547393 and has been notified by the Market Authorization Holder (MAH), Elegant Fumes Beauty Products, Inc., in accordance with the existing FDA rules and regulations.
Accordingly, the list released in FDA Advisory No. 2019-346 is hereby updated to remove the aforementioned cosmetic product.
The public is advised to always check if a cosmetic product is notified with the FDA. The FDA website (www.fda.gov.ph) has a Search feature which may be used by typing in the name of the product before purchasing. Kindly contact the FDA Center for Cosmetics Regulation and Research through e-mail at This email address is being protected from spambots. You need JavaScript enabled to view it., or call (02) 857-1900 loc. 8113 or 8117.
To report any sale or distribution of unnotified cosmetic products, the online reporting facility, eReport can be accessed at www.fda.gov.ph/ereport.
The public health warning imposed on the remaining products listed in FDA Advisory No. 2019-346 shall remain to be upheld and shall not be affected by the issuance of this advisory.
CONTINUE READING ON ww2.fda.gov.ph