REACH | Draft Commission Regulation amending Annexes VII to XI | More clarity on more how to perform animal testing: dose-setting
---
---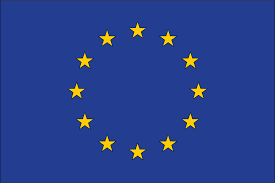 Title of document
Draft Commission Regulation amending Annexes VII to XI to Regulation (EC) No 1907/2006 of the European Parliament and of the Council concerning the Registration, Evaluation, Authorisation and Restriction of Chemicals (REACH) (Text with EEA relevance) (15 page(s), in English)
Description
The draft Commission Regulation provides clarifications of certain provisions in the Annexes to Regulation (EC) No 1907/2006 on the obligations for registrants under Title II and on the role and responsibilities of the Agency under Title VI of that Regulation. The Commission and the European Chemicals Agency had concluded in their Joint Evaluation Action Plan of June 2019 that certain provisions in the Annexes of that Regulation would benefit from some re-wording so that they can be applied more consistently. The changes cover the introductory texts of the Annexes to provide more information as to how to perform animal testing with respect to dose-setting for human health and environmental purposes. This should ensure that the information generated is adequate for hazard identification and risk assessment. A number of provisions on toxicological and ecotoxicological information are modified with a view to clarifying the obligations for registrants as well as waiving options and the responsibilities of the Agency. In addition, certain provisions on information on the physicochemical properties of substances have been reworded to be more precise. Lastly, the general rules for adaptation of the standard testing regime have been modified in order to update them and to avoid the existing ambiguity of certain provisions.
Notifying member: European Union
Notification: G/TBT/N/EU/753
Objective tag
Protection of human health or safety; Protection of the environment
Objective
Ensuring the proper functioning of the EU internal market.
Documents

Agency responsible
European Commission
Timing:
Submission: 20/10/2020
Reception: 20/10/2020
Distribution: 21/10/2020
Final date for comments: 20/12/2020
Proposed date of adoption: N/A