European Commission | Environmental and economic assessment of plastic waste recycling
---
---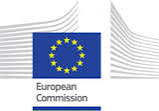 Abstract: This study provides a comparative environmental and economic assessment of plastic waste recycling and energy recovery (incineration) technologies, using actual plant data complemented with external information. The recycling technologies include mechanical, physical and chemical recycling.
The study concludes that the choice of the preferred management option for plastic waste should be based on three main criteria: i) the maximisation of material recovery while minimising processing impacts (principally related to energy consumption), in line with the waste hierarchy; ii) the specificity of the plastic waste stream and the treatment thereby required (technical feasibility); and iii) the economic feasibility.
Preliminary economic data suggests that some chemical recycling technologies may be already economically viable without financial support, whereas others might become so in the medium to long term.
As the sectors of physical recycling and chemical recycling are currently experiencing rapid technological developments, the analysis presented in this study should be updated as technologies become more mature, also in view of formulating appropriate and possible policy interventions.
CONTINUE READING ON: publications.jrc.ec.europa.eu