Regional preparatory meetings for the online segment of the 2021 COPs
---
---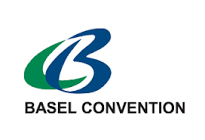 Similar to the meetings of the conferences of the Parties which will be held in two segments, in view of the current COVID-19 pandemic, the bureaux agreed that the regional preparatory meetings would be held in two parts. The first part will consist in online 2‐day meetings of 4‐hours in duration each day, with interpretation provided in 3 regions, in May‐June 2021 to focus on the agenda items proposed for consideration during the online segment of the COPs. The second part would comprise face‐to‐face 3‐day meetings to be held in 2022, in advance of the face‐to‐face segment of the COPs to include agenda items to be covered during that segment of the COPs.
The dates of the online regional preparatory meetings in 2021 are, as follows:
(*) Africa: 5-6 May 2021;
(*) Asia-Pacific: 8-9 June 2021;
(*) Eastern Europe: 11-12 May 2021;
(*) Latin America and the Caribbean: 31 May-1 June 2021.
CONTINUE READING ON: brsmeas.org