Environment Massachusetts applauds State Senate for passing plastic bag ban
---
---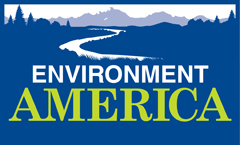 The Massachusetts State Senate voted on Wednesday night to ban single-use plastic bags across Massachusetts, a critical step toward protecting our oceans and marine animals from plastic pollution.
Introduced by State Sen. Jamie Eldridge, bill S.2410 passed with an overwhelming bipartisan vote of 36-4. The bill must next pass the State House before heading to the governor's desk.
Environment Massachusetts ocean associate Michaela Morris issued the following statement in response:
"It's time to shift away from single-use plastic, and this vote is an important step forward. Nothing we use for a few minutes should be allowed to pollute our waterways and threaten our wildlife for hundreds of years.
CONTINUE READING ON environmentamerica.org