Norway | Prime Minister to attend African Union Summit
---
---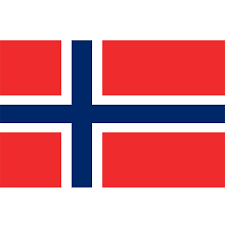 'It's important for Norway to meet African leaders and discuss key issues on the international agenda,' said Ms Solberg.
Efforts to achieve the 17 SDGs, which range from eliminating poverty to combating climate change, are crucial to ensure that everyone can benefit from globalization.
Ms Solberg is Co-chair of the Sustainable Development Goals Advocates, together with the President of Ghana. The two Co-chairs will lead an event at the summit on the SDGs, where they will highlight the importance of joint responsibility and joint action.
Ms Solberg will also take part in a meeting on health investments in Africa, where political leaders and representatives of the business sector will commit themselves to increasing financing for the health sector.
The theme for this year's summit is refugees, returnees and internally displaced persons.
'The AU is an important partner for Norway. Norway's supports the AU's efforts to prevent war and conflict and to promote development and growth in its Member States. I am pleased that the AU has chosen the theme of refugees and internally displaced persons for this year's summit. Norway shares the AU's ambition of preventing displacement and finding sustainable solutions for those who are forced to flee their homes,' Ms Solberg said.
CONTINUE READING ON www.regjeringen.no