European Chemical Industry Urges Comprehensive Analysis of 2040 EU Climate Target
---
---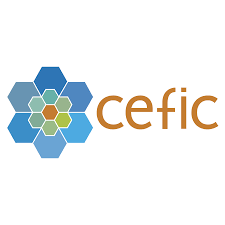 The European Chemical Industry Council (Cefic) has voiced its support for the European Union's ambition to achieve climate neutrality by 2050. In light of the industry's extended investment cycles, Cefic emphasizes the need for a consistent and supportive regulatory framework to facilitate the adoption and scaling of groundbreaking technologies essential for achieving the 2050 goal.
As the European Commission assesses the EU's 2040 climate target, Cefic underscores the importance of conducting a thorough analysis. This evaluation should consider the additional investments required to meet the ambitious 2030 targets and account for factors that might impact the sector's competitiveness, including the ongoing energy crisis and effects on the chemical value chain, imports, exports, and low-carbon investments in Europe.
Cefic outlines four key aspects for the European Commission's analysis of the 2040 climate target:
Support for Strategic Industries: The chemical industry, a strategic sector, requires substantial funding solutions to support low-carbon investments, access to low-carbon and renewable energy, and support for scalable technologies that contribute to climate targets.

Mitigating Carbon Leakage: To prevent the delocalization of vital industrial value chains and increased global emissions, Cefic calls for a carbon leakage framework that addresses production cost differences between Europe and competing regions.

Developing a Circular Carbon Economy: The chemical sector's transition necessitates access to sustainable carbon sources and recycling technologies, alongside the removal of regulatory barriers for Carbon Capture and Utilization (CCU) technologies.

Access to Carbon Removal Certificates: While emissions reduction remains a priority, Cefic highlights the importance of access to verified carbon removal certificates to address hard-to-abate emissions from industrial installations.
Cefic's recommendations emphasize a holistic approach to addressing climate targets, ensuring the chemical industry's alignment with Europe's ambitious climate goals.
MORE INFO: cefic.org