Expert Group on Waste | 21 June 2022 | Meeting Of The Committee On Waste Established Under Article 39 Of Directive 2008/98/ec - Packaging And Packaging Waste
---
---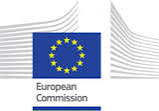 The Meeting Of The Committee On Waste Established Under Article 39 Of Directive 2008/98/ec - Packaging And Packaging Waste includes the following item(s) for discussion:
Presentation by the Commission of the draft implementing act establishing the form for the statements relating to the own resource based on non-recycled plastic packaging waste (presentation by Commission)
The Chair introduced the presentation to be given by the responsible service, ESTAT, underlining that the plastic own resource based on Council Regulation 2020/20531 is a revenue to the EU Budget for which Member States contribute to the EU budget on the basis of the nonrecycled plastic packaging waste. The plastic own resource (POR) is based on the Packaging and Packaging Waste Directive (PPWD), and formally requires data from the Member States to be transmitted to the Commission every year.
The Chair pointed out that statistical quality is of the highest relevance to ensure fairness between Member States and that the own resource shall help improving the quality of the packaging and packaging data collection.
The Chair gave the floor to the representative from Eurostat
ESTAT presented the legal base for the plastic own resource and underlined the role of the SPPW expert group and the current committee. Thus, the expert group's (set up based on Article 13 of Regulation 2021/770) role is to assist the Commission in the early preparation of implementing acts to be adopted pursuant to Regulation (EU) 2021/770, with adoption taking place through the Committee in accordance with Regulation (EU) No 182/2011.
[...]
Link to the Minutes of the meeting Of The Committee On Waste Established Under Article 39 Of Directive 2008/98/ec - Packaging And Packaging Waste