Secondary Cells and Batteries Containing Alkaline Or Other Non-Acid Electrolytes - Secondary Lithium Cells and Batteries For Portable Applications PS: IEC 61960-3 ICS No. 29.220.30
---
---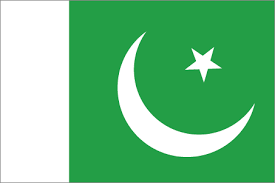 Title of document
Secondary Cells and Batteries Containing Alkaline Or Other Non-Acid Electrolytes - Secondary Lithium Cells and Batteries For Portable Applications PS: IEC 61960-3 ICS No. 29.220.30 (20 page(s), in English)
Description
This Pakistan Standard was adopted by the authority of the Board of Directors for Pakistan Standard and Quality Control Authority after approval by the Technical Committee for "Dry Cell Batteries and Accumulators (TC-6)" had been approved and endorsed by the Electrotechnical National Standards Committee on 31 January 2018.
Notifying member: Pakistan
Notification: G/TBT/N/PAK/126
Objective tag
Other
Objective
This part of IEC 61960 specifies performance tests, designations, markings, dimensions and other requirements for secondary y lithium single cells and batteries for portable applications. The objective of this document is to provide the purchasers and users of secondary lithium cells and batteries with a set of criteria with which they can judge the performance of secondary lithium cells and batteries offered by various manufacturers. Portable applications comprise hand-held equipment, transportable equipment and movable equipment. Performance requirements.

Agency responsible
Pakistan Standards & Quality Control Authority WTO TBT National Enquiry Point PSQCA Complex, Gulistan-e-Johar Karachi, Pakistan Tel.: (+92) 21 99261878 E-mail: [email protected] Website: http://www.psqca.com.pk/
Timing:
Submission: 06/02/2021
Reception: 08/02/2021
Distribution: 08/02/2021
Final date for comments: 09/04/2021
Proposed date of adoption: N/A