California Proposition 65 List Updated with additional Carcinogenic Substances
---
---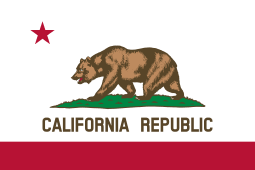 The California Office of Environmental Health Hazard Assessment (OEHHA) has updated the state's Proposition 65 list for the second time in 2023. This latest update, released in April, included the following substances known to be carcinogenic:
Proposition 65, also known as the Safe Drinking Water and Toxic Enforcement Act of 1986, requires businesses to provide a warning to California consumers if their products contain any of the substances on the list. The law was designed to protect consumers from exposure to chemicals that can cause cancer, birth defects, or other reproductive harm.
The updated list was released on April 16, 2023, after a thorough review of the scientific evidence by OEHHA. The substances were added to the list due to their known or probable carcinogenic properties.
Leucomalachite green is used as a dye and in fish hatcheries, while 1,1,1-Trichloroethane is used as a solvent and in the production of refrigerants.
Businesses that sell products containing any of these substances must provide a warning to consumers.
Link to the California Proposition 65 list