Brazil Proposes Inclusion of Flucarbazone Sodium as an Active Ingredient for Pesticides
---
---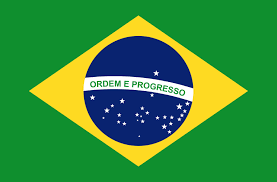 The Brazilian Health Regulatory Agency (ANVISA) has submitted a notification to the World Trade Organization (WTO) proposing the inclusion of the active ingredient Flucarbazone Sodium on the Monograph List of Active Ingredients for Pesticides, Household Cleaning Products, and Wood Preservers. The draft resolution, titled "Draft Resolution 1165," was published on 18th May 2023.
The proposed inclusion aims to enhance food safety by regulating the use of Flucarbazone Sodium in pesticide formulations. The draft resolution refers to Normative Instruction 103, published on 19th October 2021, in the Brazilian Official Gazette (DOU - Diário Oficial da União). The resolution is currently open for public consultation, and stakeholders can provide their comments using the provided comment form until 21st July 2023.
The proposed regulation does not deviate from any relevant international standards, as there is currently no applicable international standard for Flucarbazone Sodium in this context. The adoption and publication dates will be determined after the end of the consultation period, and the proposed date of entry into force is yet to be determined.
Notification: G/SPS/N/BRA/2167
Documents:
Timing: