OECD draft guidance for flammability testing of plant protection and biocidal products
---
---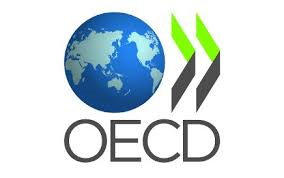 1. This guidance document cites various testing procedures for the determination of flammability of plant protection and biocidal products. These testing procedures do not necessarily generate the same measure or classification of flammability. The data generated by the various procedures is required for determining the correct labelling and appropriate conditions for storage, use and transport of the products. Agencies responsible for regulations related to the transport and storage of flammable products may specify flammability testing procedures and classification beyond the scope of this document.
2. This guidance document outlines the differences and similarities in flammability testing and reporting requirements among various regulatory jurisdictions and, where appropriate, identifies common characteristics or requirements among those jurisdictions, harmonizes methodology among guidelines where possible.
3. Procedures for determining flammability are frequently the work product of national and international standardizing bodies and are often cited in statutes by governmental agencies for flammability classification. No attempt to circumvent these statutes is proposed in this document. Note 1: The terms "active ingredient", "active substance" and "active constituent" are used in different jurisdictions. These three terms are considered equivalent and valid for purposes of this guidance document.
CONTINUE READING ON www.oecd.org