New Zealand | Vaping and smoked tobacco regulations published today
---
---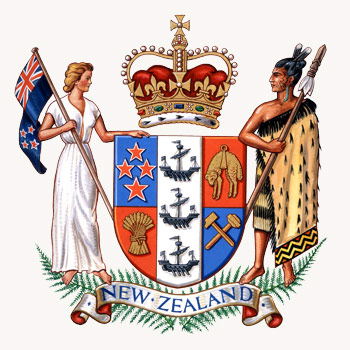 New Zealand has taken a significant stride towards reducing youth vaping rates and ensuring a smoke-free future with the release of new vaping and smoked tobacco regulations.
New Vaping Regulations:
Specialist Vape Retailers (SVR): New SVR stores must maintain a minimum distance of 300 meters from schools and marae, prioritizing the safety of young individuals.

Generic Flavor Descriptions: Vape products and their packaging are required to use only generic flavor descriptions, reducing the appeal to youth.

Nicotine Strength Reduction: The maximum allowable nicotine strength in single-use (disposable) vapes has been lowered to 20mg/mL, aiming to make them less addictive for young people and non-smokers.

Safety Measures: All vaping products must now feature removable batteries and child-safety mechanisms to enhance safety and protect young users.
A phased implementation of these vaping regulations will be detailed on the Ministry of Health website.
In tandem with legislative measures, the Ministry of Health, Te Whatu Ora, and Te Aka Whai Ora have introduced the "Protect Your Breath" (PYB) health promotion program. PYB encourages young people to lead vape-free lives, with a youth-focused online mindfulness series launched in July and an upcoming interactive space called the "Later Vaper Arcade" aimed at reshaping perceptions of vaping.
Smoked Tobacco Regulations:
Approved Retailers: Criteria for selecting approved smoked tobacco retailers under the smoked tobacco retail scheme have been finalized. Safety, security, responsible management, business location, and training are central considerations. The scheme will be effective from 1 July 2024, reducing the number of tobacco retailers to no more than 600.

Product Testing Requirements: Starting from 1 April 2025, stringent product testing requirements will ensure that only very low-level nicotine products are available. Full-strength cigarettes contain approximately 15-16mg/g of nicotine, while low nicotine tobacco will have no more than 0.08mg/g, resulting in significantly less addictive products.
The application process for the smoked tobacco retail scheme will open through the Ministry's Health Advisory and Regulatory Platform (HARP) on 21 September 2023, with a submission deadline of 12 November 2023 for those seeking consideration.
MORE INFO: www.health.govt.nz