Europe's strategy for critical raw materials "a double-edged sword"
---
---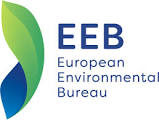 From electric vehicles to solar panels, energy storage products are Europe's way out of fossil fuels. But if left unchecked, mining for the materials needed to produce them could cause major environmental and social damage, the EEB warned.
The European Commission unveiled today its strategy to boost the domestic supply of raw materials needed to manufacture vital goods such as batteries and renewable energy technologies.
The roadmap includes an updated list of materials identified as critical and the development of an alliance which promises major investments in the exploration, extraction, and recycling of materials on European soil.
CONTINUE READING ON eeb.org