Gambia | National Environmental Agency intervenes on sound Chemicals, Waste Management
---
---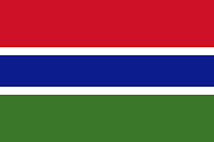 Executive Director of the National Environment Agency (NEA) has disclosed that chemicals are important determinants for sustainable development, sound environmental health and quality life, as they are used in all human activities including agriculture, health, energy production, manufacturing, services and residential that contributes to improving quality of life. He however also raised concerns about their harmful effects on workers, consumers, the environment and society at large through exposure.
Momodou Jama Suwareh made the statement recently held at a local hotel during a consultative meeting for National Assembly Select Committee on the Environment. The meeting dilated on Institutional Capacity Building for the Implementation of the Multi-lateral Environment Agreements (MEAs) such as the Stockholm, Rotterdam, Basel, Minamata Conventions and the Strategic Approach to International Chemicals Management (SAICM). He further stated that accidental releases from the distribution, consumption and disposal of chemicals might permanently damage soil, water and air.
According to the NEA boss, the purpose of the cross learning convergence is to thoroughly scrutinize and discuss the project activities and the roles and responsibilities of National Assembly Members during implementation. "The Stockholm Convention is a legally binding international instrument, designed to lead to gradual decrease in the presence of persistent organic pollutants on the environment. The Gambia is a party to the Stockholm Convention.