Sustainable products initiative
---
---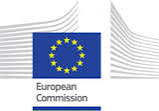 This initiative, which will revise the Ecodesign Directive and propose additional legislative measures as appropriate, aims to make products placed on the EU market more sustainable.
Consumers, the environment and the climate will benefit from products that are more durable, reusable, repairable, recyclable, and energy-efficient. The initiative will also address the presence of harmful chemicals in products such as:
(*) electronics & ICT equipment
(*) textiles
(*) furniture
(*) steel, cement & chemicals.
CONTINUE READING ON: ec.europa.eu