Playing Hardball with Standards
---
---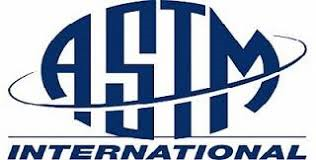 With baseball fans around the world rejoicing as the sport's most prominent league begins its annual season, we look at ASTM International's standards for the game's bats and balls.
When Hall of Fame baseball player Rogers Hornsby was asked what he did in the offseason, he replied, only half joking, "I stare out the window and wait for spring." With winter giving way to spring and summer in the Northern Hemisphere, baseball fans around the world who share this sentiment are celebrating the start of the 2019 Major League Baseball (MLB) season.
The subcommittee on baseball and softball equipment (F08.26), part of the committee on sports equipment, playing surfaces, and facilities (F08), oversees standards that help external organizations govern the game loved by so many worldwide. From helping to manage the risk to youth baseball and softball players to helping protect the competitive balance of the college and professional games, the series of test methods developed by F08.26 are used in many aspects of the game. These aspects include tests for performance of the bat as well as the physical properties of the ball. When applied by various leagues and governing bodies, these measurements can have a significant impact on the way the game America calls its "National Pastime" is played.
CONTINUE READING ONwww.astm.org