US EPA Extends Date For Designation of Inactive Substances on the TSCA Inventory to August 5, 2019
---
---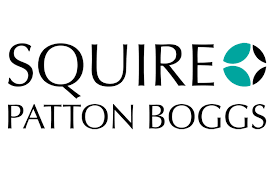 US EPA has announced that the formal designation of substances as inactive on US EPA's Toxic Substances Control Act (TSCA) Inventory will become effective on August 5, 2019. (84 Fed. Reg. 21773 (May 15, 2019)). US EPA's action gives companies an additional three months to continue to manufacture, import and process substances, even though the substances are "identified" as "inactive" on the TSCA Inventory.
The 2016 amendments to TSCA require US EPA to "reset" the TSCA Inventory to identify substances as "active" or "inactive" based on whether they were manufactured, imported or processed during the 10-year period ending June 21, 2016. Under US EPA's TSCA Inventory Reset rule (87 Fed. Reg. 37520)(Aug. 11, 2017), once US EPA has designated a substance as inactive on the Inventory, a company may not manufacture, import or process the inactive substance without giving prior notice to US EPA by submitting a Notice of Activity (NOA) Form B electronically on the agency's Central Data Exchange (CDX) website.
The Inventory Reset rule also provides, however, that a substance actually is not formally "designated" as inactive on the TSCA Inventory until 90 days after US EPA has "identified" the substance for inactive designation. During this 90-day "transition" period, companies may continue to manufacture, import or process a substance even if it has been "identified" for inactive designation, but they must notify US EPA of their activity by submitting the NOA Form B prior to the end of the transition period in order to continue to do so. Otherwise, they will have to cease their activity at the end of the 90-day transition period and not resume it until they have submitted the NOA Form B to US EPA (after which US EPA will re-designate the substance as active).
The Inventory Rule further provides that to kick off the "transition" period, US EPA would publish the initial version of the revised Inventory on its website, along with a "signed action" that will "identify" chemical substances for inactive designation.
CONTINUE READING ON www.freshlawblog.com