NGOs Warn EU's Plan to Ban Most Toxic Chemicals is Failing
---
---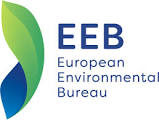 Environmental groups ClientEarth and the European Environmental Bureau (EEB) have warned that the European Union's (EU) plan to ban more harmful chemicals than anywhere else in the world is failing.
A year ago, the European Commission announced that it would rapidly ban thousands of the most notorious chemicals still found in consumer products and contributing to growing human infertility, serious illnesses and environmental harms. The roadmap promised bans of the most harmful flame retardants, all bisphenols, and all non-essential PFAS' 'forever chemicals'. A review of progress one year later shows a very different outcome is emerging, with officials having tabled bans of 14 chemical groups on schedule. However, eleven other groups cover only a small number of chemicals or their uses, allowing the vast majority of pollution and its impacts to continue.
The campaigners blame lobbying by the chemical industry, but most of the blame lies with officials, especially the European Commission. Chemical production is projected to triple by 2050 globally.
MORE INFO ON eeb.org