Restrict intentionally added microplastics | EU Commission Takes Action to prevent Microplastic Pollution and Protect the Environment
---
---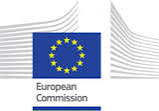 The European Commission has taken significant steps to protect the environment and health by adopting measures to restrict intentionally added microplastics under the EU chemical legislation REACH. These measures aim to prevent the release of approximately 500,000 tonnes of microplastics into the environment. The new rules prohibit the sale of microplastics and products intentionally containing microplastics that are released when used. Some examples of affected products include artificial sport surface infill materials, cosmetics, detergents, glitter, fertilizers, and more.
The adopted restrictions define microplastics as synthetic polymer particles below five millimeters that are organic, insoluble, and resist degradation. Exceptions and transition periods are provided for products used at industrial sites or those that do not release microplastics during use. Manufacturers of such products must provide instructions for proper use and disposal to prevent microplastics emissions.
The first measures, including the ban on loose glitter and microbeads, will take effect in 20 days. Other sales bans will be implemented gradually to allow affected stakeholders time to adjust.
This initiative is part of the European Commission's commitment to combat microplastic pollution, aligning with the European Green Deal and Circular Economy Action Plan. The Commission aims to reduce microplastic pollution by 30% by 2030 and has involved the European Chemicals Agency (ECHA) to assess the risks posed by intentionally added microplastics, leading to these regulatory actions.
MORE INFO ON: ec.europa.eu