The launch of the Healthy Workplaces Campaign 2018-2019 is getting closer
---
---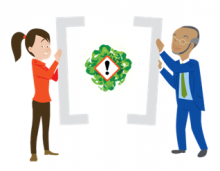 Dangerous substances continue to be a major safety and health issue, affecting millions of workers across Europe. But the extent of this exposure and the associated risks are often underestimated or ignored.
EU-OSHA's upcoming Healthy Workplaces Manage Dangerous Substances campaign challenges common misconceptions, raises awareness of the risks and disseminates good practice and resources for effective management of dangerous substances in the workplace.
The campaign launches on 24 April 2018 and involves hundreds of partners, among them our tripartite network made up of governments, workers' and employers' representatives.
CONTINUE READING ON osha.europa.eu