Barrasso: America's Uranium Producers Need Immediate Action
---
---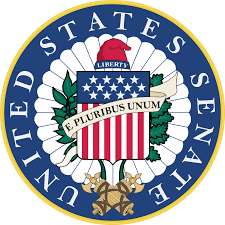 WASHINGTON, D.C. — Today, U.S. Senator John Barrasso (R-WY), chairman of the Senate Committee on Environment and Public Works (EPW), released the following statement on the Trump administration's actions affecting America's uranium producers. The president's budget proposes to create an American uranium reserve.
"The United States should not be dependent on foreign imports of uranium. It is a risk to our national security. President Trump's budget makes this clear," said Barrasso. "The president's proposal to protect American uranium production by funding a uranium reserve is an important first step. America's uranium producers need immediate action from Washington. I urge the Nuclear Fuel Working Group to finish their job. For years, Russia has manipulated the uranium market to unfairly undermine American uranium production. Uranium market interference has hurt uranium producers in Wyoming. This nuclear fuel is essential to both America's energy and national security."
In July 2019, President Trump recognized the national security implications of relying on foreign imports of uranium. President Trump established a Nuclear Fuel Working Group to recommend actions to preserve America's nuclear fuel supply chain. U.S. Senator John Barrasso previously joined with American uranium producers calling for assistance to preserve domestic uranium production.
CONTINUE READING ON www.epw.senate.gov