EEB | Letter on the CLP revision – classification of MOCS
---
---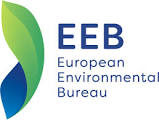 In the context of the discussion on the Commission's proposal for the revision of the CLP regulation, there is a debate on the classification of substances with more than one constituent (MOCS) including essential oils.
As it appears that the debate is suffering from miscommunication and disinformation EEB, HEAL and ChemSec clarify the issues at hand before the Coreper meeting scheduled for 30 June. Additional
information regarding essential oils can be found in another document published in the library ("CLP explainer on essential oils").
CONTINUE READING ON: eeb.org