From research to consumers: unlocking new value chains for sustainable bio-based products
---
---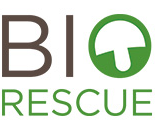 How would you know if the bio-based cup from which you are drinking your coffee is actually sustainable? The question of sustainable certification and branding for bio-based products, as well as key actions to be taken to support the expansion of the European
bioeconomy
, were at the centre of discussions during the workshop organised by the
BIOrescue
project on 28 February in Mainz.

The event, hosted by the Max Planck Institute for Polymer Research, and organised in cooperation with Imperial College, with support from Greenovate! Europe and project coordinator CENER, brought together over 30 actors from bio-based value chains, including researchers, industry players, clusters and network representatives, as well as standardisation consultancies. Through presentations and open exchanges, participants outlined a set of principles and priorities to guide bio-based products and processes towards successful market uptake in the European Union.

Biomass sources are flourishing across Europe, making the bio-based industry a fruitful business to invest in for the future. Nevertheless, along the way towards sustainable bio-based value chains, the availability of suitable infrastructures is essential for developing and validating new processes. To that end, the Pilots4U initiative, introduced by Lieve Hoflack, Project Acquisition Manager at Bio Base Europe Pilot Plant, has created a free online database to help partners find open access pilot plants to test and improve their concepts.
CONTINUE READING ON cordis.europa.eu