Workshop: draft scientific opinion on the risks to human health related to the presence of perfluoroalkyl substances in food
---
---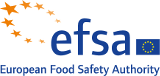 On 30 January 2020, the EFSA Panel on Contaminants in the Food Chain (CONTAM Panel) endorsed its draft scientific opinion on the risks to human health related to the presence of perfluoroalkyl substances (PFAS) in food (EFSA-Q-2017-00549) for public consultation. The draft opinion includes a re-evaluation of PFOA and PFOS following the previous opinion published in 2018 (https://www.efsa.europa.eu/it/efsajournal/pub/5194) and proposes a mixture approach to focus on the most relevant PFAS for human bioaccumulation. The eight-week public consultation will be launched by 24 February.
As part of the public consultation process, EFSA will hold a meeting with stakeholders and other relevant parties to gather feedback on the draft opinion. This event will take place in Brussels on 12 March 2020.
Objectives of the meeting
Stakeholders will be provided with a detailed overview of the approach taken in the assessment and of the main conclusions of the draft opinion on PFAS in food.
The meeting will allow for an exchange of views between meeting participants and scientists from EFSA's working group on PFAS in food and CONTAM Panel.
A report of the meeting will be published on EFSA's website.
Who should attend?
The meeting is intended for all interested stakeholders. Physical participation is limited to a maximum of 70 participants. The final selection will aim for a balanced representation of expertise and stakeholders. The workshop will be web streamed.
On-line registrations
The registration form is available here.CONTINUE READING ON www.efsa.europa.eu