Question and answer with Michel Barnier's team, the Brexit taskforce
---
---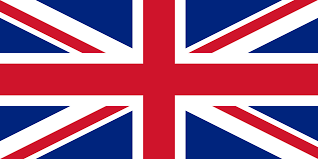 Businesses in all economic sectors must get prepared for both scenarios: a ratified Withdrawal Agreement, including a transition period until the end of 2020, and a 'no deal' scenario, with the UK leaving the EU on 30 March 2019. As a matter of fact, there will be no legal certainty about a transition period until the end of the process, towards March 2019, after the Withdrawal Agreement has been ratified by both the EU and the UK.
Industry also needs to consider that even if a Withdrawal Agreement is concluded, the situation of the UK will become that of a third country, which means no more 'business as usual'. Given the UK Government's red lines, at that point there will no longer be frictionless trade between the EU countries and the United Kingdom.
The European Commission has published more than 60 preparedness notices on its website to inform all stakeholders on the legal consequences of a UK withdrawal without a deal and actions they should take to ensure business continuity and compliance with EU law. We advise industry in all economic sectors to look into specific actions they need to take. Anticipation and contingency planning are essential. For instance, if an EU-based company obtains its supplies from a UK-based importer into the EU, it is necessary to prepare for future customs formalities and carefully look into all regulatory compliance issues. ECHA is providing comprehensive guidance for companies in the chemical industry in this respect, for instance on how UK-based companies can transfer registrations and authorisations under REACH to an Only Representative in the EU-27.
There are many factors which can have an impact on the timeline, and certainly negotiations, once they will begin after the UK has left, will need to follow a tight schedule. For the moment, the European Council has stated that the EU is ready to initiate work towards a balanced and ambitious free trade agreement, insofar as there will be sufficient guarantees for a level playing field. Such an agreement can only be finalised and concluded once the UK has become a third country, on 30 March 2019. So, currently the EU and the UK are discussing the overall understanding of the framework for the future relationship, with the aim to reaching an agreement by October 2018 on a political declaration that would accompany the Withdrawal Agreement. The transition period would then provide additional time for the EU and the UK to actually negotiate the details and conclude a free trade agreement.
CONTINUE READING ON www.cefic.org