Draft Commission Implementing Regulation amending Implementing Regulation (EU) No 540/2011 as regards the conditions of approval of the active substance fenpyrazamine
---
---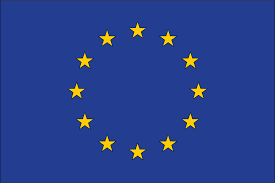 Title of document
Draft Commission Implementing Regulation amending Implementing Regulation (EU) No 540/2011 as regards the conditions of approval of the active substance Fenpyrazamine (4 page(s), in English; 2 page(s), in English)
Description
This draft Commission Implementing Regulation provides that the approval of the active substance fenpyrazamine is amended in accordance with Regulation (EC) No 1107/2009. EU Member States shall review authorisations for plant protection products containing fenpyrazamine as an active substance, where relevant. The amendment of the conditions of approval is based on the evaluation to clarify the technical specification proposed in the approval of fenpyrazamine for use as a pesticide active substance in the EU under Regulation (EC) No 1107/2009. This decision only concerns the placing on the market of this substance and plant protection products containing it and does not affect the Maximum Residue Levels (MRLs) for residues of the concerned pesticide; the impurity was considered not to be new in the commercial produced batches.
Notifying member: European Union
Notification: G/TBT/N/EU/735
Objective tag
Protection of human health or safety; Protection of animal or plant life or health; Protection of the environment
Objective
In order for an active substance to be approved in accordance with Regulation (EC) No 1107/2009 (concerning the placing of plant protection products on the market), it must be demonstrated that the substance is not harmful to human health, animal health or the environment. Criteria are listed in Article 4 of the Regulation (and also detailed in Annex II thereto) which must be met to enable approval. The reference specification as established at the time of first approval of fenpyrazamine was updated based on batch data from the technical material as commercially manufactured. The review has established that for the active substance notified by the applicant, the minimum purity is higher and there is one toxicologically relevant impurity, hydrazine. The content of hydrazine in the active substance as manufactured shall be a maximum concentration of 0.0001% (1 mg/kg). These are detailed in the conclusion of the European Food Safety Authority (EFSA). Existing authorisations will need to be adapted accordingly; EU Member States must ensure that the placing on the market of fenpyrazamine and the plant protection products containing it are in compliance with Part B of the Annex to Implementing Regulation (EU) No 540/2011 as replaced by this draft Commission Implementing Regulation.
Documents

Agency responsible
European Commission
Timing:
Submission: 04/09/2020
Reception: 07/09/2020
Distribution: 08/09/2020
Final date for comments: 07/11/2020
Proposed date of adoption: N/A