Draft REACH Restriction on Dimethylformamide requires Safety Data Sheet to be updated
---
---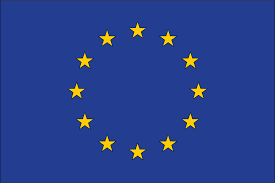 Title of document
Draft Commission Regulation amending Annex XVII to Regulation (EC) No 1907/2006 of the European Parliament and of the Council concerning the Registration, Evaluation, Authorisation and Restriction of Chemicals (REACH) as regards N,N-dimethylformamide (4 page(s), in English; 2 page(s), in English)
Description
This draft Regulation relates to a new entry of Annex XVII to Regulation (EC) No 1907/2006. The draft Commission Regulation proposes a restriction for placing N,N-dimethylformamide (DMF) on the market in concentrations higher than 0.3%, unless the registration dossiers and the safety data sheet are updated with the new Derived No-Effect Level (DNEL) values, and manufacturers and downstream users ensure the protection of workers by keeping their exposure below those values. Application of the restriction is deferred for 2 years for all industrial sectors.
Notifying member: European Union
Notification: G/TBT/N/EU/749
Objective tag
Protection of human health or safety
Objective
The occupational exposure to N,N-dimethylformamide above the following Derived No-Effect Levels (DNELs): 6 mg/m3 for exposure by inhalation and 1,1 mg/kg/day for dermal exposure, poses a risk to human health due to its reprotoxic and hepatotoxic properties. The aim of the restriction is to ensure that the risks resulting from inhalation and skin exposure to DMF are adequately controlled. The transitional period (2 years) before the application of the proposed restriction will allow stakeholders sufficient time to comply with the proposed restriction and to ensure adequate communication throughout the supply chain.
Documents

Agency responsible
European Commission
Timing:
Submission: 23/09/2020
Reception: 23/09/2020
Distribution: 24/09/2020
Final date for comments: 23/11/2020
Proposed date of adoption: N/A