Agriculture committee MEPs vote for farm income subsidy windfall with bare-bones environmental standards
---
---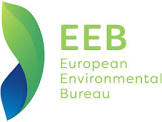 MEPs on the European Parliament's Agriculture committee have today voted for income support payments to no longer be subject to the respect of certain minimum environmental standards – a move strongly criticised by the European Environmental Bureau (EEB).
The European Environmental Bureau (EEB) is Europe's largest network of environmental citizens' organisations with around 150 organisations in more than 30 countries.
To make matters worse, the Agriculture committee voted in favour of giving farmers extra financial support under the EU's Common Agricultural Policy (CAP) if they do meet certain environmental standards that have until now been compulsory in order to receive CAP support.
Today's result is in stark contrast to a vote in February 2019 in the Parliament's Environment committee when MEPs called for strengthening the allocation of money under the CAP for environmental protection. The agriculture committee ignored its environmental counterpart and voted to strengthen the allocation of money under the CAP to the type of income support that has been proven inefficient at both raising farm incomes and protecting the environment.
CONTINUE READING ON eeb.org