Chinese Ports to Tighten Management of Imported Hazardous Chemicals
---
---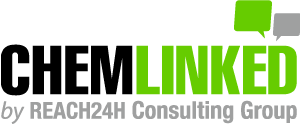 Chinese Administration of Quality Supervision, Inspection and Quarantine (AQSIQ) carried out a series of policies to tighten the management of hazardous chemicals after the Tianjin port blast in Aug 2015.
A new campaign called the "Two 100% campaign" was set as the priority task of 2018. The name of the campaign comes from the requirements that 100% of the imported hazardous chemicals are subject to on-site safety inspection and 100% of the imported hazardous chemicals are subject to sampling and lab tests. As one of the most important ports for hazardous chemical importation, Yangshan Port in Shanghai will implement the "2 100%" from April 2018.
During the conference on supervision and inspection of imported chemicals held recently, Yangshan Port brought up some rules for the implementation of the "2 100%" including:
1) Imported hazardous chemicals should be inspected in port and sampled at the final destination.
2) The facilities that carry out the inspection and sampling should have safety qualifications that meet the requirements set by transport authorities and administrations of work safety.
3) Enterprises will have a grace period of half a year. In the grace period, enterprises can use or sell the imported hazardous chemicals after they are sampled and sent to labs.
4) Enterprises can rest assured that the authorities will consider and allow special cases.
Last year, a total amount of over 10,000 batches of imported hazardous chemicals were discovered incompliant in Shanghai port alone and account for 40% of the total amount across the country. This figure shows the level of the stringent inspection procedures used in Shanghai port. So ChemLinked recommends the enterprises to understand the inspection policies of the port in order to reduce compliance costs.
READ MORE ON CHEMLINKED