Heavy-duty vehicles – correction of CO2 emissions calculation for vocational vehicles | Consultation Period 15 December 2020 - 12 January 2021
---
---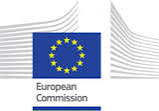 Manufacturers of heavy-duty vehicles are subject to strict CO2 emissions reduction targets, but vocational vehicles such as garbage trucks & construction vehicles are exempt.
To circumvent the targets, some manufacturers misleadingly certify their heavy-duty vehicles as 'vocational', but then register them as goods delivery vehicles.
This correction revises the average specific CO2 emissions calculation upwards to prevent delivery vehicles from being wrongly classified as vocational vehicles.
CONTINUE READING ON: ec.europa.eu