Upcoming EU chemical legislation puts Europe's fourth largest manufacturing industry at crucial crossroads
---
---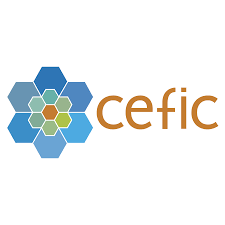 Brussels, 2 December 2021 – Industry leaders today made an urgent call to the European Commission to work together to develop an EU Chemical Industry Transition Pathway to sustain the massive investments required to meet the objectives of the EU Green Deal.
This call follows the release by European Chemical Industry Council (Cefic) of the first in a series of studies, conducted by independent economic research consultancy Ricardo Energy & Environment, on the business impacts of the EU Chemicals Strategy for Sustainability (CSS). The data from more than 100 European chemical companies will be used as an input to the European Commission's impact assessments on the Classification, Packaging and Labelling Regulation (CLP) and REACH, the centrepieces of EU chemical legislation.
Dr. Martin Brudermueller, Cefic President: "The EU chemical industry supports the goals of the Chemicals Strategy for Sustainability and we are ready to work with the Commission and Member States to deliver on the policy goals just like we are already working on our industry's climate transition. The results of the first in a series of reports show that we have an enormous challenge ahead of us. To enable industry to transform, it needs a robust Chemical Industry Transition Pathway. I am inviting European policymakers and EU Member State governments to work with us and turn the CSS into a genuine Growth and Innovation Strategy".
According to this first study, as many as 12,000 substances could potentially be in the scope of the two upcoming legislative proposals alone – the changes to Classification, Packaging and Labelling Regulation (CLP) and the application of a Generic Risk Approach (GRA). The study found that these substances could cover up to 43% of the European chemical industry's total turnover.
After applying different weighting factors to account for uncertainty about definitions and criteria in the CSS, the consultants concluded that the most likely impacted portfolio would be as much as 28% of the industry's estimated turnover.
CONTINUE READING ON cefic.org