Hazardous substances compliance system to be independently evaluated
---
---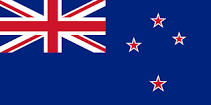 The chemical management compliance system designed to protect New Zealand and New Zealanders from environmental risks and disasters is being independently evaluated to improve its effectiveness, says the Environmental Protection Authority (EPA).
The compliance system needs refining to ensure risky environmental practices and systems can be managed effectively and promptly, it says.
"Serious environmental incidents involving chemicals and other hazardous substances are fortunately rare," says EPA Chief Executive Dr Allan Freeth. "But when they seem imminent or do occur, compliance and enforcement action under any hazardous substances regulations needs to be swift and sure. Currently that is not the case."
"That is why the EPA is funding a three-person, technical working group to recommend changes to the hazardous substances compliance and enforcement system."
CONTINUE READING ON www.voxy.co.nz