EU Methane Strategy | Consultation Period July 2020 - 6 August 2020
---
---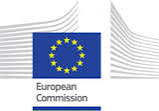 Methane
is the second most relevant greenhouse gas, following carbon dioxide.
Methane
is also the second largest contributor to ground-level ozone and a significant air pollutant. The main sources of manmade
methane
emissions in Europe are agriculture, production, transport and use of fossil fuels, as well as waste treatment and disposal. Reducing
methane
emissions is therefore important in order to slow global warming and to reduce pollution.

CONTINUE READING ON: ec.europa.eu