The P.R.I.T.® lung model to test nanoparticle-based drugs
---
---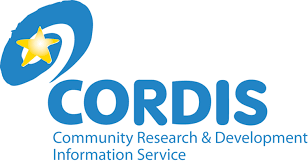 Many studies require scientists to investigate effects of inhaled substances in lungs. One can think of studies related to smoking behaviours or urban pollution effects. Such studies are also needed for some drug development processes. For example, the PneumoNP project develops a drug made for inhalation. Toxicity is tested also by investigating lung reactions under drug exposure.

There are several ways to forecast reaction of lungs to a substance without exposing humans. For example animal models are used for clinical trials. Of course ethical considerations encourage alternative methods to limit such in vivo tests. The Fraunhofer ITEM Institute in Hannover Germany developed an "in vitro model of lungs". In 2017 and for the first time this system called P.R.I.T.® will be used for testing nanoparticle-based drugs.

The P.R.I.T.® system belongs to the family of air-liquid interface setups. Basically lung cells are placed on a membrane at the interface between the inhaled atmosphere and the culture medium that acts as blood input. These samples are exposed to a controlled test atmosphere containing the drug. Many parameters can be specifically defined like the composition of the air the flow or even pressure. The great advantage of this technique is the almost-accurate replication of real-life lungs.

For the PneumoNP project a nebuliser has been connected to the P.R.I.T.® system to test a drug made for inhalation. Scientists place human cells in the exposure unit and inject the nebulised drug in the air flow. The study aims to check the toxicity of the therapeutic formulation. Scientists are currently focusing on effects of the drug on lung cells and their genes. Using the P.R.I.T.® technology to test a nanoparticle-based drug is a premiere.

The Fraunhofer ITEM Institute is currently leading the study in their laboratory based in Hannover. First results will be publicly released by the end of the year. Beside the PneumoNP study they use the P.R.I.T.® system within other projects for testing aerosols particles and volatile organic compounds (VOCs).
CONTINUE READING ON cordis.europa.eu