U.S. chemical industry criticises president's unilateral decisions on trade
---
---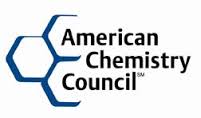 The following statement may be attributed to American Chemistry Council (ACC) President and CEO, Cal Dooley, in response to bipartisan legislation introduced today by Sen. Bob Corker (R-TN) and nine co-sponsors that would amend the Trade Expansion Act of 1962 to require congressional approval before the president can impose tariffs on the basis of national security:
"ACC and our members applaud the swift action taken by Sen. Corker and fellow Senate leaders today to bring more oversight to tariff actions that have the potential to derail U.S. manufacturing and hurt our economy."
"Over the past decade, the U.S. chemicals sector has gone from one of the least competitive in the world to one of the world's lowest-cost producers of chemicals, with more than $194 billion in announced new investments. The president's unilateral decisions on trade over the past several weeks have inadvertently put our industry's renaissance in jeopardy. According to new ACC analysis, retaliation caused by the Section 232 steel and aluminium tariffs alone would impact more than $3.2 billion of U.S. chemicals exports. Tariffs on autos and auto parts would invite more damaging retaliation and drive up the cost to make vehicles here in America, further eroding the competitiveness of the U.S. chemical manufacturing sector, one of the auto industry's biggest suppliers.
CONTINUE READING ON www.americanchemistry.com