Opening of negotiations of an agreement with the US on the elimination of tariffs for industrial goods | Recommendation for a Council Decision
---
---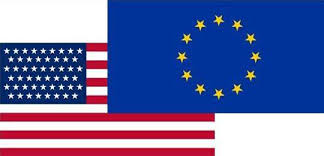 EXPLANATORY MEMORANDUM - On 25 July 2018, the President of the European Commission and the President of the United States of America reached agreement to launch a new phase in the trade relationship between the United States and the European Union, with a view to facilitate trade and avoid an escalation of trade tensions.
A Joint Statement was adopted on 25 July 2018, providing for the elimination of tariffs for industrial goods; increased cooperation on regulatory issues and standards; facilitation of trade in soybeans; and increased trade in liquefied natural gas (LNG) to allow the European Union to better diversify its energy supply. They also agreed to join forces to better protect European and US companies from unfair global trade practices and to work closely with like-minded partners to reform the World Trade Organisation (WTO).
An Executive Working Group was set up to carry this joint agenda forward, and asked inter alia to identify short-term measures to facilitate commercial exchanges. It was agreed that during the process of implementing the Joint Statement the European Union and the United States would fully respect the spirit of this agreement, unless either party terminates the negotiations. Both sides also agreed that they want to resolve the steel and aluminium tariff issues.
The European Commission is committed to implement the Joint Statement of 25 July 2018 in good faith. The Commission shall suspend the negotiations with the United States, in case the United States does not respect the commitment made on 25 July 2018 to abstain from adopting new measures against the EU under Section 232 of the Trade Expansion Act. The Commission may also suspend negotiations in case the US adopts trade restrictions against EU exports on the basis of Section 301 of the 1974 Trade Act or under any other similar United States law.
The goal of the negotiations on the elimination of tariffs will be to eliminate all duties for industrial goods, on a reciprocal basis, with the objective of achieving a substantial elimination of tariffs upon entry into force and a phasing out of such tariffs in a short time frame. Industrial goods encompass all goods other than those included in Annex I of the WTO Agreement on Agriculture. Account may be taken of the particular sensitivities of certain products. In this connection, the EU is ready to take into account potential US sensitivities for certain automotive products.
CONTINUE READING ON eur-lex.europa.eu