EFSA Launches Call for Data on Genotoxicity of Sorbitol (E 420 i) for Re-evaluation
---
---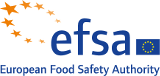 The European Food Safety Authority (EFSA) is seeking data on the genotoxicity of sorbitol (E 420 i) as part of its re-evaluation program for food additives. This call aims to gather documented information to assess the risk associated with the use of sorbitols in food products.
EFSA is specifically requesting data on genotoxicity, including an in vitro micronucleus test following the latest OECD guideline.
Interested parties can submit relevant information by the deadline of 3 January 2024.
MORE INFO ON www.efsa.europa.eu