Case study successfully applies grouping and read-across for nano titanium dioxide (Updated)
---
---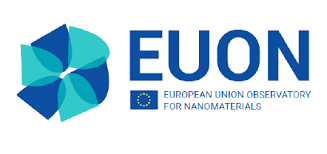 The Organisation for Economic Co-operation and Development (OECD) has published a case study by the European Union Joint Research Centre (JRC) on grouping and read-across for the genotoxicity of nanoTitanium Dioxide. The case study explores the practical application of the European Chemicals Agency's Read-Across Assessment Framework to nanoforms.
Helsinki, 26 September 2018 – The purpose of the case study was to determine the genotoxic hazard potential of two nano titanium dioxide substances based on in vitro comet assay results from other titanium dioxide nanoforms. The findings of the exercise were used to verify and strengthen the grouping hypothesis and link between nanomaterial properties and a specific hazard effect.
Although the case study successfully evaluated the confidence in read-across argumentation for nanomaterials, some nanospecific issues were identified for further clarification. In particular, the concept of similarity which, according to the study, cannot be based solely on the structural similarity of nanomaterials.
CONTINUE READING ON euon.echa.europa.eu