A third of chemicals break EU safety laws | Widespread use of potentially dangerous chemicals in consumer goods – 3 year official study
---
---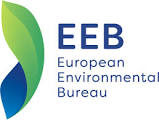 Brussels, 12 October 2018 – Companies are breaking EU law by marketing hundreds of potentially dangerous chemicals that are widely used in consumer and other products, according to a three year investigation into the chemical industry by national authorities.
Exposure to many types of industrial chemicals is a leading cause of falling human fertility and rising rates of childhood cancers, among other diseases.
A third (32%) of the 1,814 high production volume chemicals made or imported into Europe since 2010 break EU laws designed to protect the public and environment from harmful exposure, according to the study (see page 23) by German Federal Institute for Risk Assessment (BfR) and German Environment Agency (UBA). Just 31 percent were declared as legally compliant, with the rest needing more investigation.
Companies are breaking Europe's Registration, Evaluation, Authorisation and Restriction of Chemicals (REACH) regulations by failing to report to the European Chemicals Agency (ECHA) whether their substances are cancer causing, neurotoxic, mutagenic, bioaccumulative and/or harmful to developing children or human fertility.
Yet millions of tonnes of these substances have flowed into the production of all manner of consumer and industrial goods, from paint to packaging, furniture to construction materials, since 2010.
CONTINUE READING ON eeb.org