First Capacity Building Webinar on the Transparency of Chemicals in Products | 9 December 21
---
---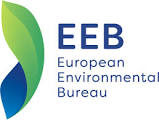 The EEB would like to invite you to the first capacity building webinar on Transparency of Chemicals in Products.
The webinar will cover several aspects of the topic and we will take a deep dive into transparency of chemicals in products within Europe and beyond.
By attending the webinar, you will be able to take home the knowledge and experiences from our expert panellists while also having the chance to interact and share your experiences during the session.
CONTINUE READING ON eeb.org