India | Phenol (Quality Control) Order, 2020 (1 page(s), in English)
---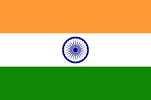 Title of document
Phenol (Quality Control) Order, 2020 (1 page(s), in English)
Description
Phenol is used as an antiseptic, germicide and disinfectant. It is also used in the manufacture of dyes, picric acid. It finds industrial applications such as Phenol Formaldehyde resins, poly carbonates, laminates, plywood, expoxides, phonexy herbicides and numerous pharmaceutical drugs. This standard of Phenol prescribes minimum assay of Phenol. The locally manufactured or imported Phenol shall conform to the Indian standard (IS 538: 2000) and shall bear the standard mark under license from the Bureau of Indian Standards (BIS). The use of standard mark is governed by the provisions of Bureau of Indian Standards Act 1986 and the Rules and Regulations made there under. Bureau of Indian Standards shall be the certifying and enforcing authority.
Notifying member: India
Notification: G/TBT/N/IND/135
Objective tag
Protection of human health or safety; Protection of the environment
Objective
The standard of Phenol is being made mandatory to protect the human health and overall eco system.
Documents

Agency responsible
Department of Chemicals and Petrochemicals, Government of India
Timing:
Submission: 06/02/2020
Reception: 07/02/2020
Distribution: 10/02/2020
Final date for comments: 10/04/2020
Proposed date of adoption: N/A