Cyanides identified as priorities for assessment under the Canadian Environmental Protection Act
---
---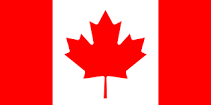 Pursuant to sections 68 and 74 of the Canadian Environmental Protection Act, 1999 (CEPA), the Minister of the Environment and the Minister of Health have conducted a screening assessment of cyanides. Ten of these substances were identified as priorities for assessment as they met categorization criteria under subsection 73(1) of CEPA or were considered a priority based on other human health concerns.
The chemicals involved in the screening assessment are listed in the footnote. Click on them to check and monitor their assessment and regulatory status (Chemycal PRO subscription required).
More info available in the Draft report "Screening Assessment Cyanides"