Panama | Central American Technical Regulation (RTCA) 71.03.36: 21 Cosmetic Products. Labeling of Cosmetic Products, 1st. Revision.
---
---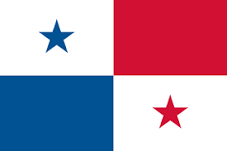 Title of document
Reglamento Técnico Centroamericano (RTCA) 71.03.36:21 Productos Cosméticos. Etiquetado de Productos Cosméticos, 1era. Revisión. (6 page(s), in Spanish)
Description
Objeto, Ámbito de Aplicación; Documentos a Consultar, Definiciones, Abreviaturas, Contenido Técnico del Reglamento, Vigilancia y Verificación.
Notifying member: Panama
Notification: G/TBT/N/PAN/115
Objective tag
Other
Objective
El RTCA tiene como objetivo Establecer los requisitos de información que debe contener la etiqueta de productos cosméticos, de cualquier capacidad, para evitar que su uso represente un riesgo a la salud. Este reglamento no aplica a productos cosméticos utilizados exclusivamente en hotelería.
Documents

Agency responsible
Ministerio de Salud Dirección Nacional de Farmacias y Drogas Departamento de Registro Sanitario Dirección: Ancón Paseo del Gorgas Edificio 240 Panamá, Panamá Teléfono: (507) 512- 9162 Correo electrónico: [email protected] [email protected]
Timing:
Submission: 25/05/2021
Reception: 25/05/2021
Distribution: 26/05/2021
Final date for comments: 25/07/2021
Proposed date of adoption: N/A