Revision of EU rules on food contact materials | Consultation period 05 October 2022 - 11 January 2023
---
---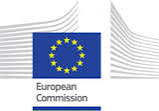 EU food safety policy includes rules on food contact materials (e.g. food packaging, kitchen and tableware and food processing equipment).
This initiative aims to modernise the rules, to:
(*) ensure food safety & a high level of public health protection
(*) reduce the presence and use of hazardous chemicals
(*) take account of the latest science & technology
(*) support innovation & sustainability by promoting safe reusable and recyclable solutions, and help reduce the sector's environmental impact.
CONTINUE READING ON: ec.europa.eu