Health & Safety at Work – EU Strategic Framework (2021-2027) | 29 October 2020 - 26 November 2020
---
---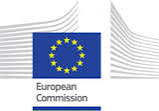 The COVID-19 crisis has highlighted the crucial importance of health, including health & safety at work.
This initiative builds on the previous EU Strategic Framework 2014-2020. It aims to maintain and improve the high health & safety standards for EU workers - also in light of new circumstances, and will help to prepare for new crises and threats.
It will identify key objectives and set out a strategic framework to encourage EU countries and stakeholders to work together on common priorities.
CONTINUE READING ON: ec.europa.eu