Managing the trade in mercury and mercury products: New Zealand's approach to ratifying the Minamata Convention on Mercury
---
---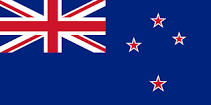 Title of document
Managing the trade in mercury and mercury products: New Zealand's approach to ratifying the Minamata Convention on Mercury https://www.mfe.govt.nz/sites/default/files/media/Climate%20Change/minamata-convention-consultation.pdf (31 page(s), in English)
Description
We propose to: Amend regulations under the Import and Export (Restrictions) Act 1988 to ban the import and export of specific mercury-containing products. Create new regulations under the Waste Minimisation Act 2008 to ban the manufacture and sale of certain mercury-containing products in New Zealand. These changes, along with other domestic law changes, are expected to bring New Zealand's regulations into line with the Minamata Convention on Mercury.
Notifying member: New Zealand
Notification: G/TBT/N/NZL/102
Objective tag
Protection of human health or safety; Protection of the environment
Objective
These changes are required to meet the ratification requirements of the Minamata Convention on Mercury, which seeks to address the global threat to human health and the environment posed by human-made mercury.
Documents

Agency responsible
Ministry for the Environment Environment House 23 Kate Sheppard Place Thorndon 6011 Wellington New Zealand
Timing:
Submission: 14/07/2020
Reception: 15/07/2020
Distribution: 16/07/2020
Final date for comments: 15/09/2020
Proposed date of adoption: N/A